Escambia County Tax Collector Scott Lunsford and Escambia School Superintendent Malcolm Thomas recognized the 2018 Kids Tag Art winners at the Escambia County School Board meeting on Tuesday, May 15, 2018. Kids Tag Art is a countywide art design contest and fundraising project exclusively for Escambia County schools. The award-winning designs will be on sale to the public on June 30. "This year's high school students have created terrific works of art, and everyone in Escambia County can show their pride by ordering a tag," stated Lunsford.
Now into its fifth year, this year's art collection encompasses creative designs from students at multiple high schools throughout the county. Each art teacher submits two winners, and from these designs, Lunsford chose Blaqué Jarvis as the "Tax Collector's Choice" winner, and Thomas selected Amy Lam as the "Superintendent's Choice" winner. Both students are from Pensacola High School. All designs will be available to order at EscambiaTaxCollector.com. Funds raised from the tag sales directly support arts education in Escambia County. All money raised will help supplement art classroom teaching resources.
Kids Tag Art is a school art project that inspires art students to design their own specialty plate, learning the practical application of tag art and fashioned after Florida's 121 specialty license plates. This program is modeled after a program started by the Polk County Tax Collector.
"The value of the program is to teach children about specialty plates and how they support worthy causes," said Lunsford. "It also provides them with the opportunity to be creative in graphic design."
For more information on the Kids Tag Art Program, to become a sponsor or to order a tag, visit EscambiaTaxCollector.com or email ectc@EscambiaTaxCollector.com.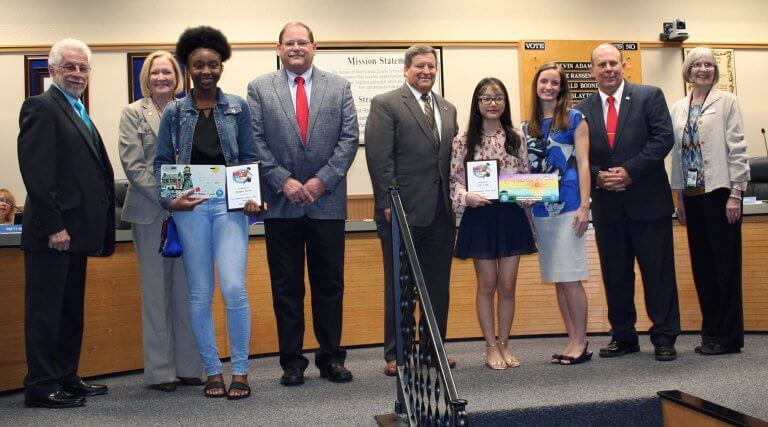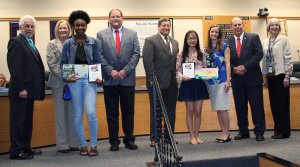 ###